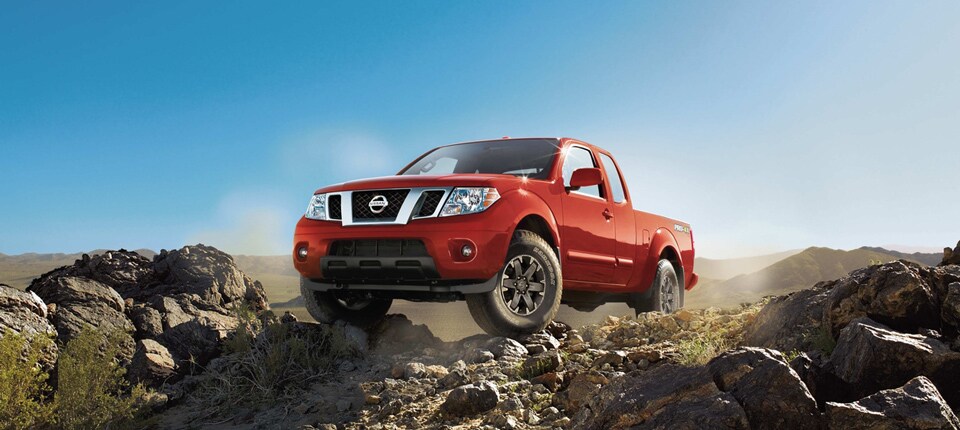 Is the New 2018 Nissan Frontier the Perfect Fit in a Small Truck for You?
There are many trips you take on a daily basis where a flatbed pickup could help you out. On the other hand, simply driving around every day in a big, bulky pickup can be a burden in terms of fuel costs and making it difficult to drive around. That's where the new 2018 Nissan Frontier shows its value as a smaller truck that's perfect for your daily travels around Torrington, Bristol or Farmington. Available in a number of setups, the Frontier offers you a sensible choice for a truck if you don't need a heavy-duty option.
You'll have plenty of options with your new Frontier. The starting engine is a 2.5-liter four-cylinder, producing 152 horsepower, while the recommended 4.0-liter V-6 offers better towing and hauling capabilities for a more versatile truck. You'll also have two cab styles and two different bed lengths to choose from in your new Frontier, and we'll be here to help you decide which version will work best. You'll find with the Frontier that driving around is a lot easier compared to the larger, full-sized trucks you can shop for in the area. An additional option that's important to consider for Connecticut drivers is the available 4x4 system, which adds a great deal of traction and control when you're driving around.
Beyond giving you a versatile lightweight truck for your daily driving, the 2018 Frontier represents what Nissan is all about in terms of features and technology. You can stick with the mostly bare-bones setup in the base level of the Frontier, but you'll still enjoy standard Bluetooth connectivity and a rearview camera that helps you when backing up. By choosing a higher trim, you'll add all kinds of handy features like rear parking sensors, foglights, special tires and shocks and much more to help you out.
Find the right fit in the new 2018 Frontier by coming over to Alfano Nissan of Torrington today.