See if the New 2018 Nissan Rogue Sport is the Right Kind of Compact SUV for Your Travels Around Torrington, CT
Do you need more space than any average sedan or hatchback but are wary of the bigger and bulkier SUVs out there? If you need a blend between a smaller car and an SUV, see why the new 2018 Nissan Rogue Sport might prove to be the perfect fit. Though similar to the larger Rogue in several ways, the smaller dimensions and lighter engine in the Rogue Sport give you a perfect in-town driver that you can load up with cargo while safely driving passengers around. Visit our Torrington, CT Nissan dealer today and test drive the new 2018 Rogue Sport to see if it's the right fit for your travels.
For any kind of vehicle, comfort is key, and that's one of many ways the new Rogue Sport excels. Though its smaller than the larger Rogue, the Rogue Sport features spacious seating areas and ample cargo room, making it one of the more convenience-minded vehicles found here in Torrington. From there, you'll appreciate the quiet and smooth four-cylinder engine that doesn't produce much in terms of horsepower, but offers a fuel efficiency rating of 32 mpg on the highway, which is a generous figure for a versatile vehicle. Add AWD to the mix if you want added safety and security during snowy winter weather here in the Bristol and Farmington area.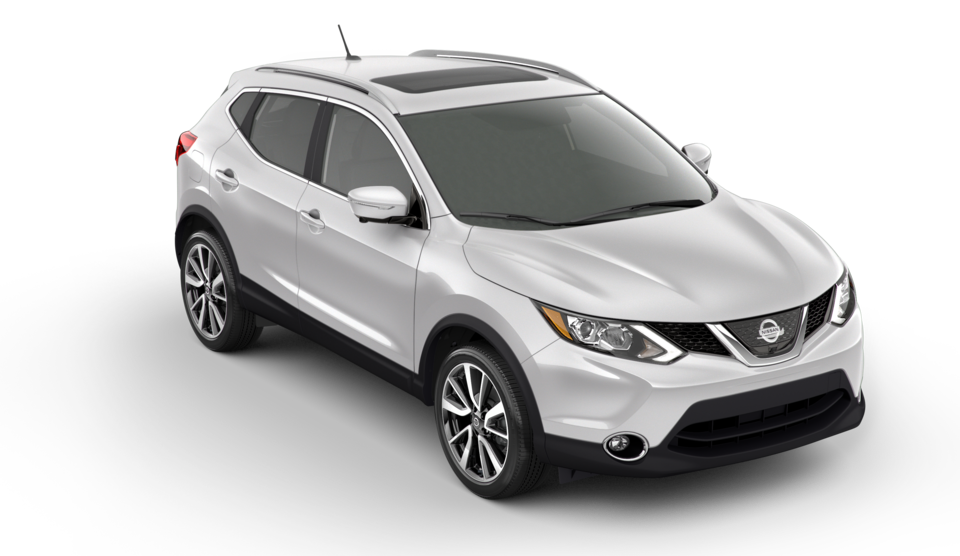 Like other new Nissan models, the new Rogue Sport is generously equipped with plenty of handy tech features. Standard infotainment includes Bluetooth, Siri Eyes Free iPhone controls, a USB port and more. You'll also have standard driver assistance features like blind-spot monitoring with rear cross-traffic alert and forward collision warning with automatic braking. From there, you can add upgrades like a 7-inch touchscreen, more driver aids and premium materials.
Head on over to Alfano Nissan of Torrington today and see for yourself if the new 2018 Rogue Sport is the right fit for your travels.